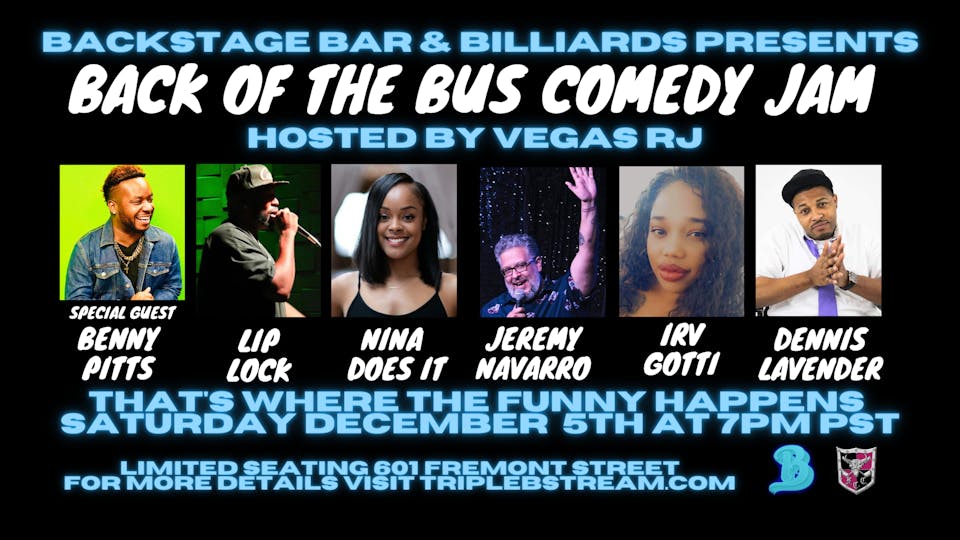 Triple B Streaming Presents
Liplock
Nina Does It, Jeremy Navarro, Irvgotti, Dennis Lavendar
Fremont Country Club
Las Vegas
,
NV
THAT'S WHERE THE FUNNY HAPPENS! WATCH LIVE IN PERSON OR ON TRIPLEBSTREAM.COM
PLEASE TAKE NOTE OF OUR COVID PROTOCOL:
A mask must be worn at all times with the exception of drinking.
No Smoking inside the venue. We have a designated outside patio.
You must stay 6ft apart from others. Groups are limited to 4ppl.
You must pass a temperature check at the door and have an email.
If anyone contracts covid, we will notify you immediately via email.
Venue Information:
Fremont Country Club
601 Fremont St
Las Vegas, NV